E-learning platform - Discover the first online training platform
for professionals in the water sector
Build your own programme and learn at your own pace
Learn technical knowledge
according to your needs
Benefit from the flexibility of e-learning
Learn when and where you want — access our courses from your computer, tablet or smartphone. Need to take a break? Pick up later where you left off.
Solidify your knowledge over time
Need a reminder? You can access our courses for 12 months. Watch our videos and evaluate your knowledge as many times as you want.
Track your progress step by step
Do an assessment to know what you need to focus on. On finishing a course, do another assessment to see how far you've come.
Oversee the professional development of your team
and track their progress
Training that adapts to your schedule
With short videos, your team can learn at their convenience — during dedicated time slots, while coming back from a site or if there's unforeseen circumstances
Ensure continued improvement
Need a reminder? Our videos, interactive tests and other resources are available to your staff's personal accounts for 12 months.
Track everyeone's progress
Assign courses individually or to groups and oversee their progress from your control panel — assessment results, completion rates, learning times and more.
How does it work?
Online learning with Watura is...

Professional development courses for the water sector, for everyone
3 levels for different profiles : beginner, intermediate and advanced
An easy to use platform
No downloads or installation necessary! Log in to your account to acess your courses from your computer, tablet or smartphone!
Track your progress step by step
Access your assigned, in progress and passed courses from your account at any time.
Find the course that's suited to you
Search our entire online library to find the course or video which best fits your needs
Managers : oversee your team's courses with a dedicated dashboard
Recommend courses, track your team's progress and download a report summarising the work your team has done.
Take a tour of our platform!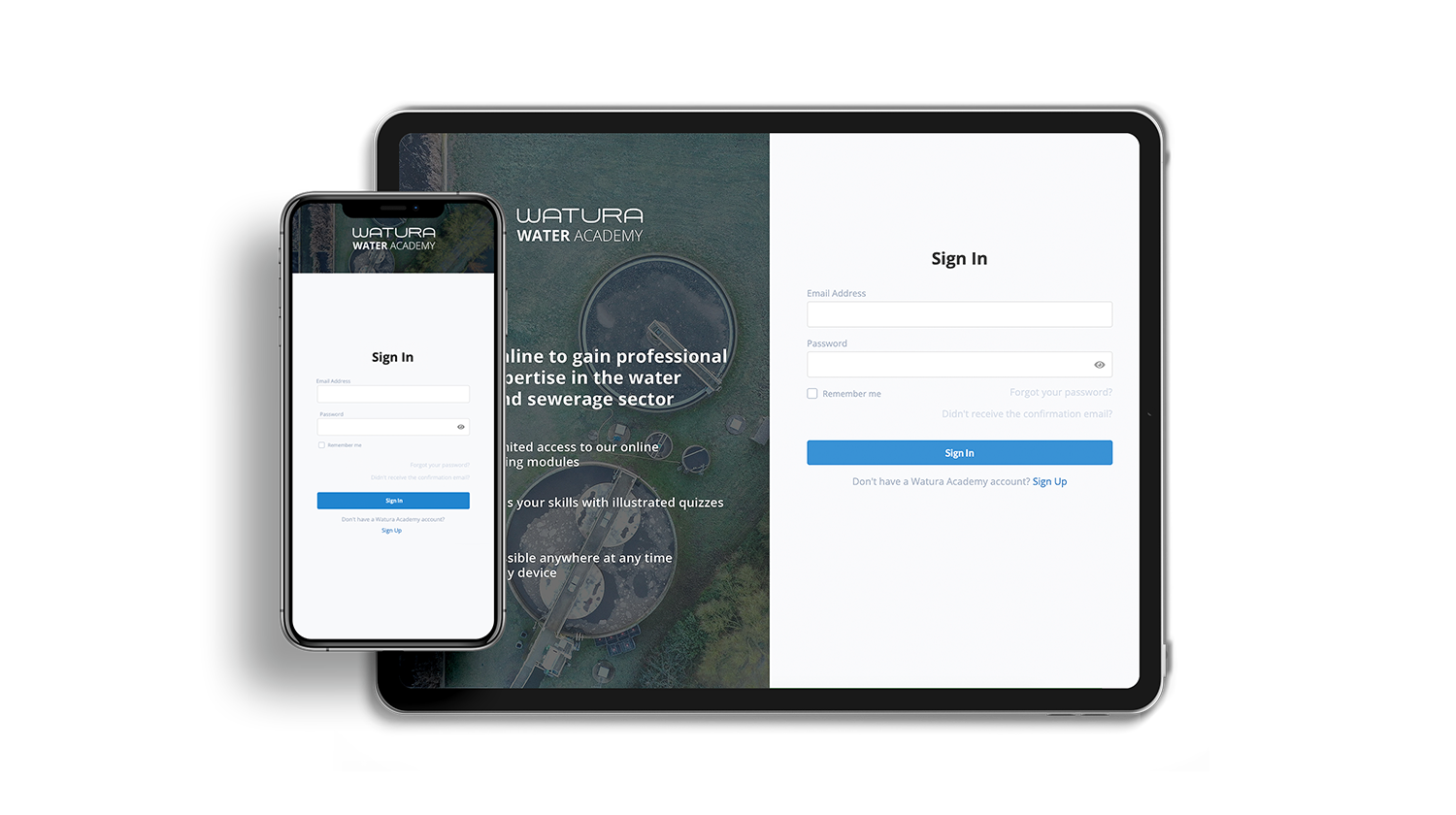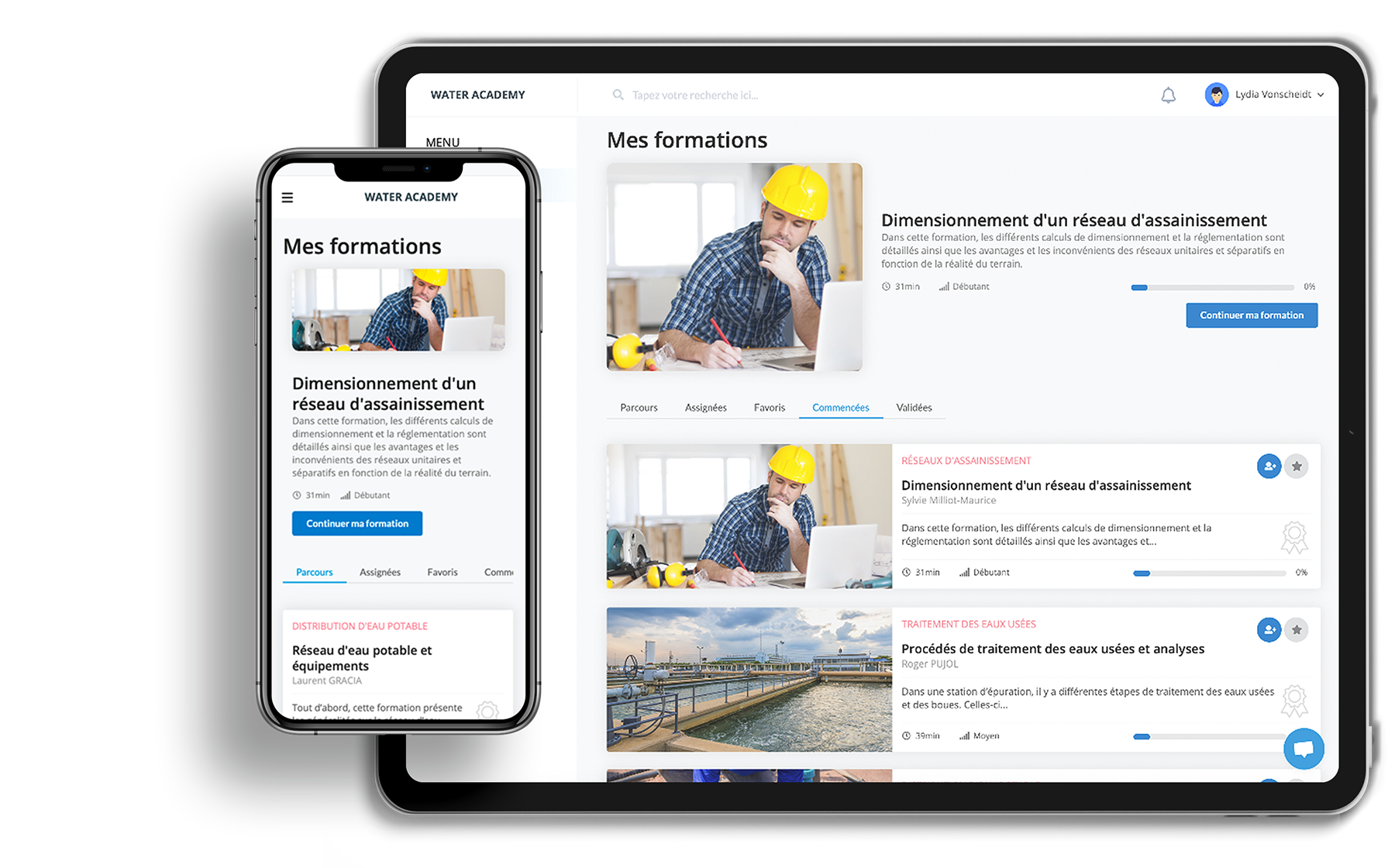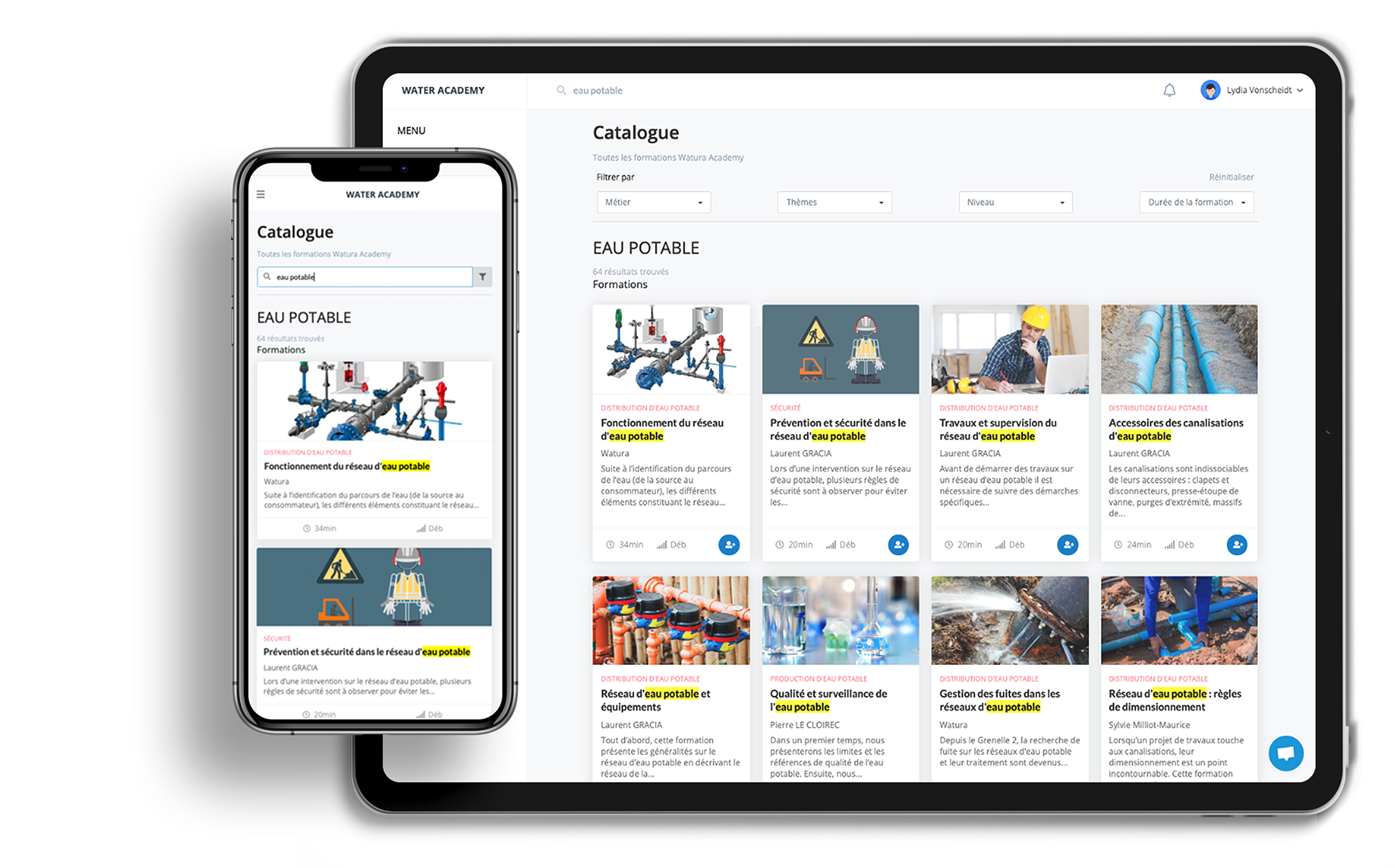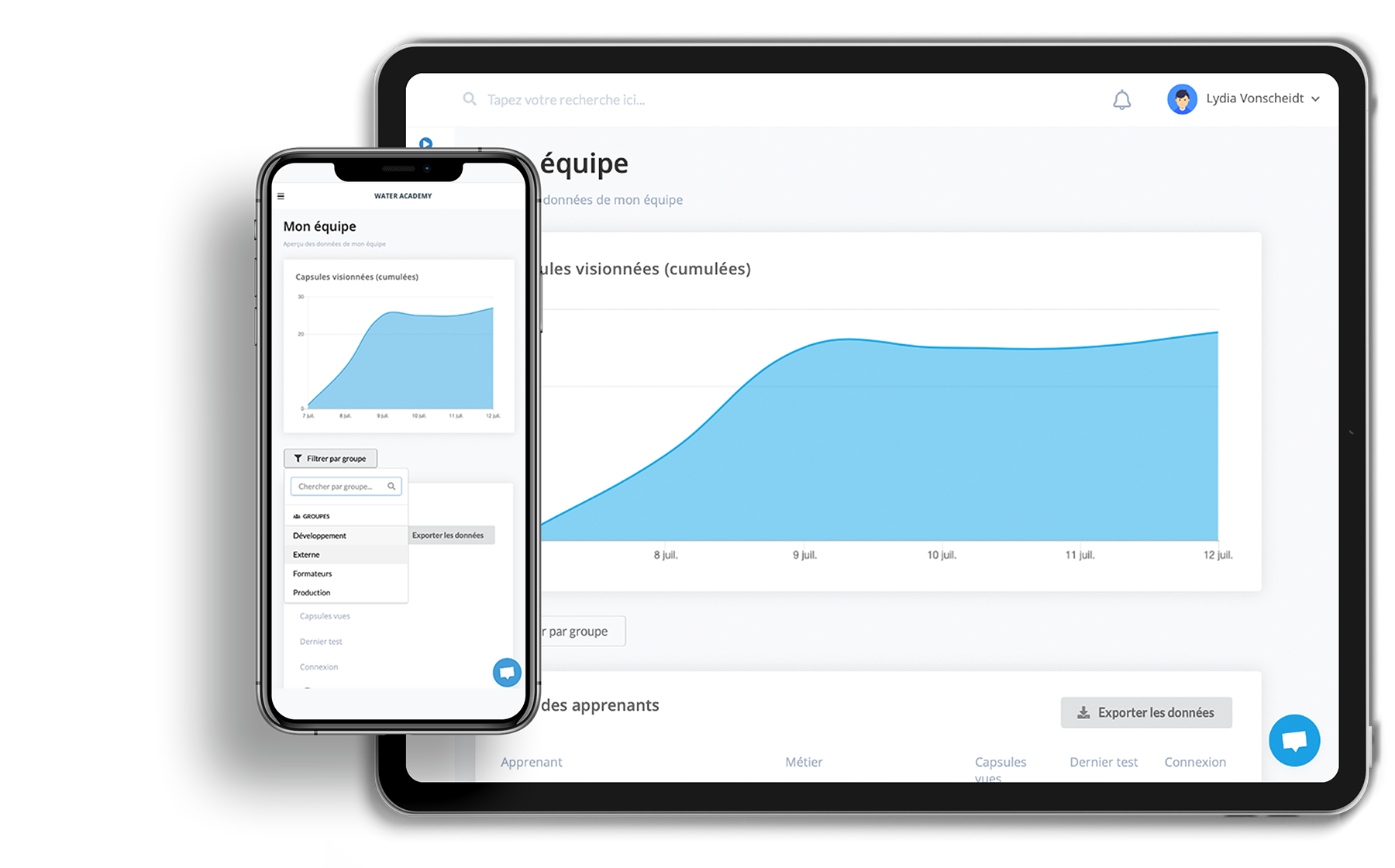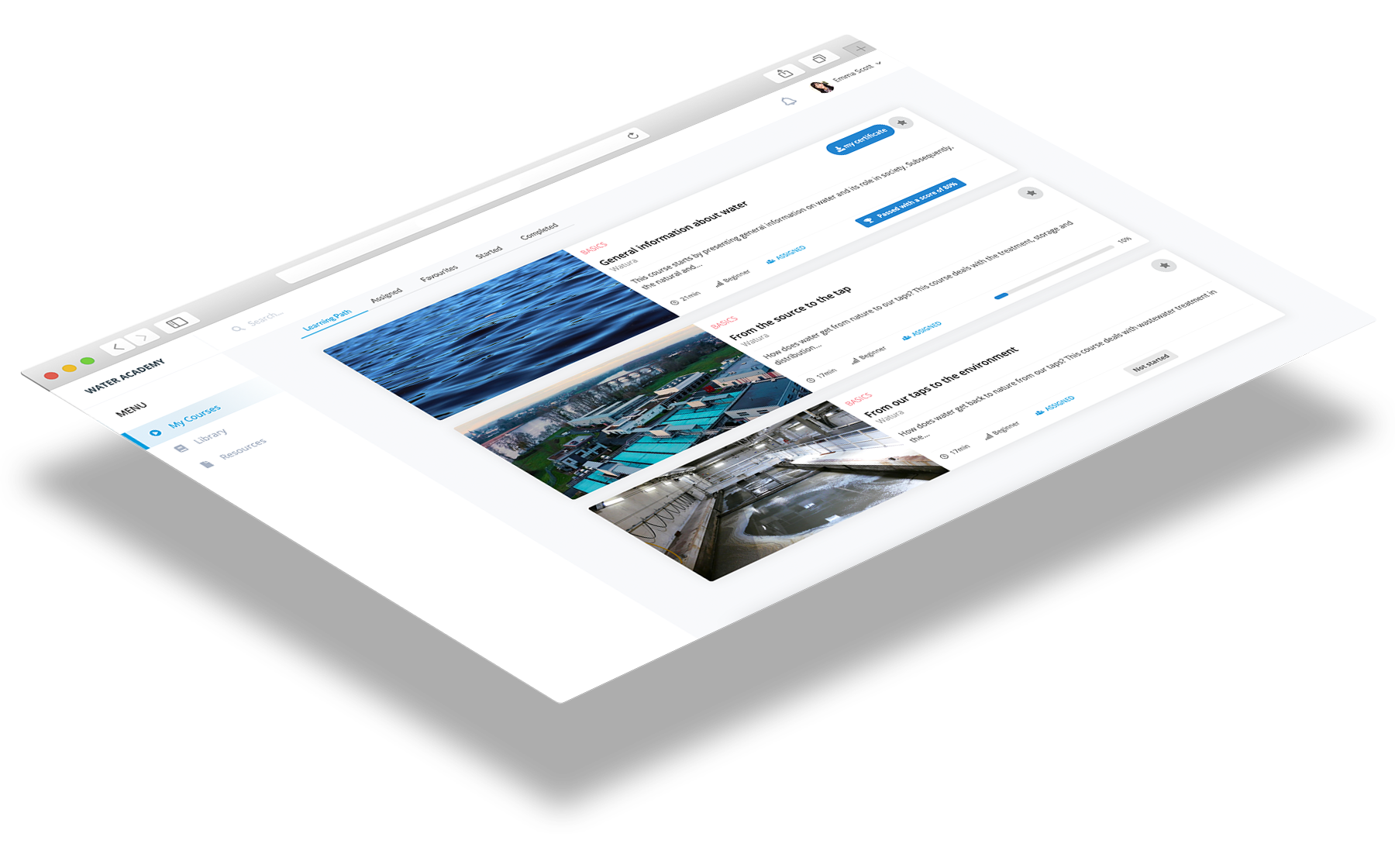 Accessing our e-learning platform
Get unlimited access to all our training courses
Our courses are available through a yearly subscription on an individual basis. You can access all our content about drinking water production, sanitation, rainwater management and transferable skills as often as you want.
We also offer group packages!
Contact us